Just a short post today because OMG you guys! This arrived in my mail box this morning: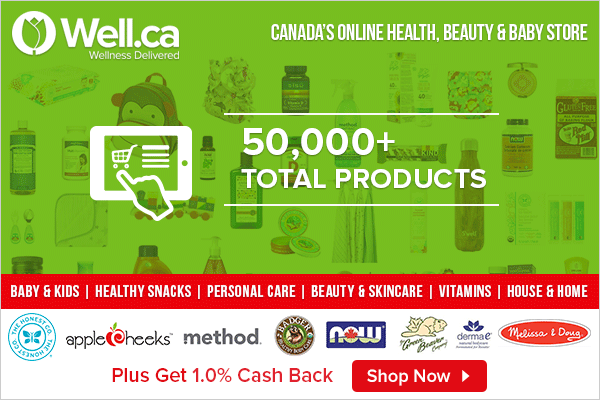 My two favourite things:
well.ca
and
ebates
!
For those who haven't used
well.ca
yet, it's my favourite online store (and that's saying something). They sell everything from makeup to gifts to diapers (sposies and cloth) to specialty foods and everything in between. We order from them every few months and enjoy their superfast (like within 2-3 days usually) FREE shipping to our door. I don't get paid to issue this love to them. . . I just love them that much. And if you've read my other posts, you know I don't tend to throw that word around lightly. Check them out!
And if you don't do
ebates
yet, why not? If you do any online shopping, it's like getting a slight discount on things you already buy. True, 1% cash back isn't likely to be a ton of money. . . but it's better than 0%. And many stores offer larger cash back amounts than that as well as excellent deals and coupons for
ebates
members. And we're talking a lot of stores including amazon, etsy, shop.ca, joe fresh, carters - lots of kids clothes (you know, you have to buy them anyway. . . it'd be frowned upon if you didn't dress your kids, lol). Check it out! (And yes, that one's
my referral link
- thanks for supporting me if you choose to use it!)
Smiles all around on this one :)